 DISCOVER YOUR FULL POTENTIAL AT OUR REAL ESTATE BROKERAGE FIRM
REAL ESTATE MADE EASY
At Ashby & Graff, we take great pride in how we approach the real estate world. Focusing on putting our agents first and helping them improve has allowed us to thrive as a top real estate brokerage in California, serving all areas of the state including Los Angeles, Orange County, San Diego, and the San Francisco Bay Area.
To continue our growth and success, we seek motivated individuals who share our values and passion for real estate to join our team. If you are ready to take the next step in your career and be a part of a brokerage firm that truly cares about its agents, we invite you to apply today.
We provide our agents with flexible and diverse commission plans and insightful free resources to help with their sales and overall career.
We set the precedent for ethical integrity among real estate professionals. Ashby & Graff is a team of highly selective brokers and associates, committed to offering equal and honest service to everyone with whom we serve. Our mission supports both our clients and the regional communities we love. Get ready to experience the Ashby & Graff difference for yourself!
Learn more about our story by visiting the About Us page.
PICK THE PLAN THAT WORKS FOR YOU
Whether you are just getting started or are ready to take your business to the next level, we have the perfect plan for you.
WHERE YOU MATTER
Whether you're a seasoned real estate agent or new to the industry, our brokerage firms in California will give you the competitive edge for your professional growth.
Our competitive commission splits ensure you're properly compensated for your hard work. We also provide strong broker support through comprehensive commission plans and free resources that will help build your network and skills.
Plus, our premium brand identity means you'll be associated with the industry's most trusted and respected names. Join us and experience the benefits of being part of Ashby & Graff.
BROKER & ASSOCIATE STORIES
MARCO FLORES
Los Angeles, California
Marco Flores, a REALTOR® since 2004 shares his love of Ashby & Graff and the support he receives from the company.
At Ashby & Graff, we take pride in offering amazing support to our agents and understand the importance of a speedy and helpful
response.
Owen
Los Angeles, California
One of the best things about working as an agent of Ashby & Graff is the community.
TRACY
Realtor of Ashby & Graff since 2020
What I like about Ashby & Graff is that it is 100% my own business. I can achieve what my business goal is and that is to help people find the home that they want.
ANDY
One of the greatest things about working with Ashby & Graff is the level of service I receive. They are there to give you the support that you need to be a more successful agent.
YANDONG
One of the best things about Ashby & Graff is that their transaction process is very streamlined and organized.
THE FAST-GROWING REAL ESTATE COMPANY TAKING OVER THE WEST COAST
Ashby & Graff is proud to be featured as a real estate leader in…
A REAL ESTATE MODEL
BUILT FOR AGENT SUCCESS
It's time to take your real estate career to the next level with one of the fastest-growing virtual brokerages in the nation. Explore a business model where you can pay ZERO broker split while receiving the SUPPORT you need to navigate every facet of the real estate process. We are excited to get to know you.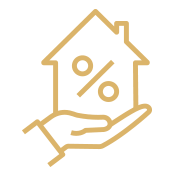 Paid From Escrow
No more waiting for your check to arrive in the mail from your broker. Get paid directly from escrow with the submission of a completed file.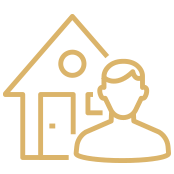 Broker Support
Our brokers are Certified Mentors and will help you increase your sales production and take you and your business to the next level.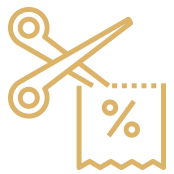 Fee Free
Say goodbye to surprise fees, desk fees, franchise fees, etc. You work hard for your commission, so stop giving it away to others!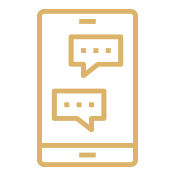 Training & Mentorship
Get ready to deep dive into lead generation, working with buyers and sellers, the 7 essentials of negotiation, and the steps of building a world-class real estate business.
Did you know that you can join Ashby & Graff in 2-minutes?
If you're interested in becoming part of the Ashby & Graff team, the application process is fast and easy! Discover more about our real estate brokerage firm and apply now through our website.
Free Worksheet
Are You Where You Want To Be?
Download your personal growth plan for a quick and easy self-evaluation of your professional (and personal) goals. Are you where you want to be?
What's Included:
Goal Setting
SWOT Analysis
Business Plan Outline
Goal Setting Worksheet