A Brief Guide to Real Estate Licensing
Real estate licensing is an integral part for any real estate professional, from independent contractors to members of a team represented by a brokerage. However, there are a few bumps folks often get stuck on when starting out.
Here are a few starting points to kick-start your career as a licensed real estate agent:
Types of real estate licenses
Prospective real estate agents can secure one of two types of license: real estate salesperson or real estate broker.
The real estate salesperson license is for the real estate professional searching for a more hands-on, one-on-one client relationship. Real estate salespersons are excellent with organization, want to help those around them find their permanent residence and help their clients advance on their journeys.
The real estate broker license is for the individual(s) who want to provide an umbrella of comradery and industry guidance to those working as salespersons. Even though real estate brokers may work independently of a managing or designated broker, some may find themselves happier as associate brokers working together with a larger brokerage.
Regardless of your path, it's important to understand the real estate industry is a competitive, yet rewarding, one with several administrative tasks and legal facets to master. In fact, many real estate professionals study in-depth documentation and regulations before beginning the application process for their real estate license, let alone preparing for the actual exam.
Real estate licensing courses & education requirements
Real estate licensing starts with education. Each state has specific education requirements for their real estate exam, making it imperative that you study for your specific region. For example, California requires prospective real estate professionals to complete at least 135 hours of education before taking the real estate exam.
Those courses must also be approved by the California board, and the real estate professional must find a licensed broker willing to sponsor them for an immersive experience and supervision.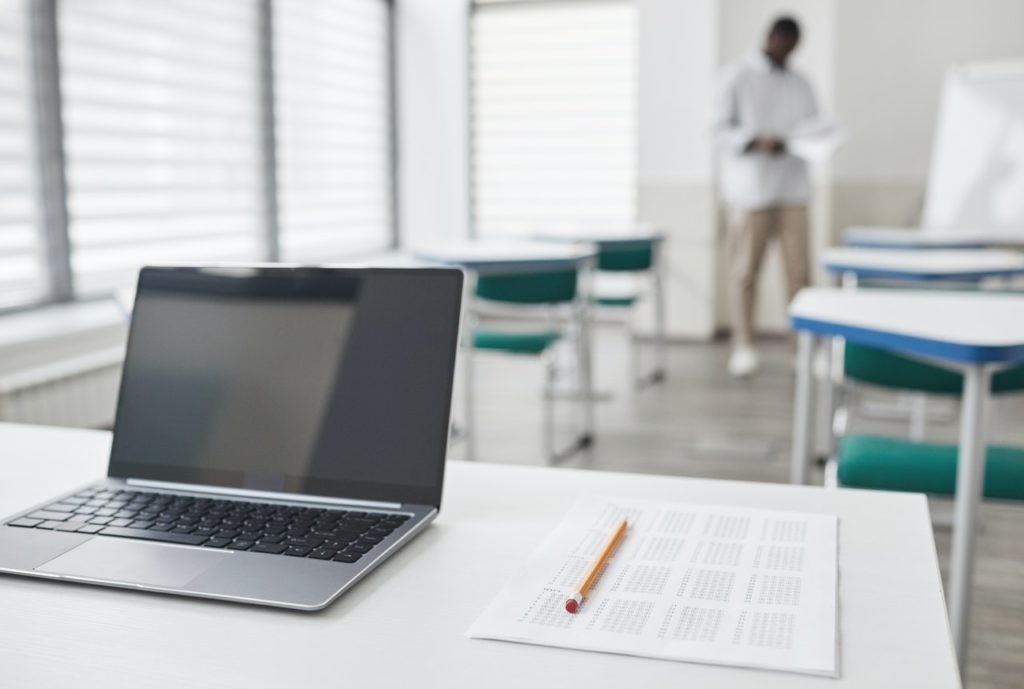 Real estate license exam & application
Once you've completed the prerequisites for your real estate license, it's time to apply for and complete your real estate exam. The exam is often given by a third-party proctor, though some states opt to administer the exam themselves.
Once you've passed the exam, the next step involves the full application process for your real estate license. Most applications require an application fee and test results, though some may also require you to provide education documentation as well, such as grades. You'll typically have six months from completing your real estate exam to actually get your license.
Finding your real estate broker
After education, the real estate exam and the real estate license application, you'll want to either stay with your sponsoring broker or find one that fits your needs, goals and aspirations. You'll want to find a real estate broker whose mission and message align with yours. They'll be the ones offering you standing support and helping you foster your leads and overall real estate career.
This is just a quick overview of how to get your real estate license once you've settled on a career in the industry. Remember, while having the requirements ready is a great first step, ensuring you have the right support to help you throughout your real estate agent licensing process can make all the difference.